T71 Modular Furniture
Smart design and functional form
Patrick Lindon's T71 Modular Furniture was based on a breakdown of the sizes of conventional objects such as books, CDs, standard paper sizes and binders. Taking into consideration general seat, table and bar heights, the 9 cm basic module size became the building block. Combining and multiplying the 9 cm module resulted in basic volumes which make up the so-called elements of the furniture system. The T71 Furniture was then enhanced with drawers, doors, table tops, covers, feet and casters. The T71 System was purchased in 2000 by the Swiss Federal Office of Culture and is on permanent loan to the Museum für Gestaltung in Zürich.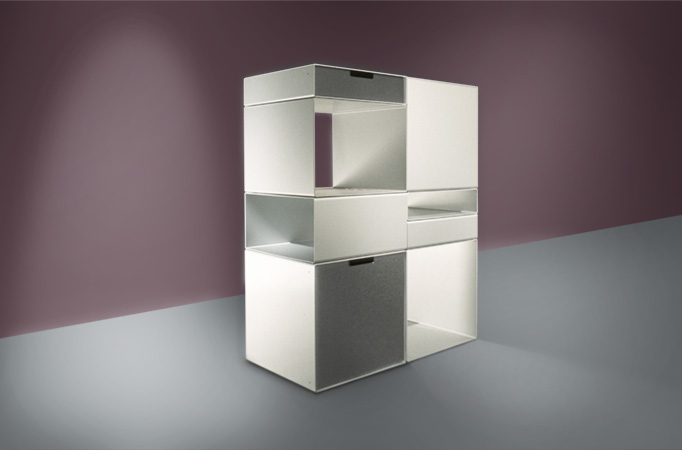 Open and closed unit
Stack it high or stack it low. This universal shelving unit contains elements which can be reconfigured into unlimited variations. Ideal for hi-fi components, your precious collection of vinyl or those books and paper which you like to hide away.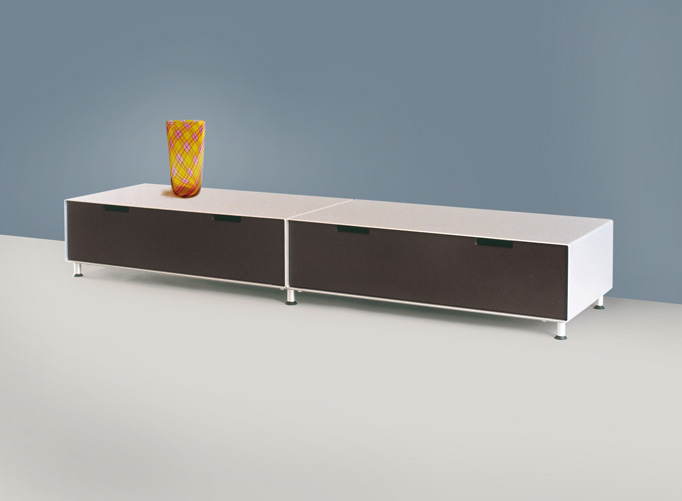 Sideboard with stubby legs
No, this is not a Cardigan Welsh corgi, this is a low profile sideboard with discreet, stubby legs. This short, longboard, as well as all of our sets, may be customized to meet your individual needs. Add another stack of drawers, restack it for a more vertical unit — the possibilities are endless. We will be happy to send you a quotation for special requests, just drop us an email with a sketch drawed on our design sheet.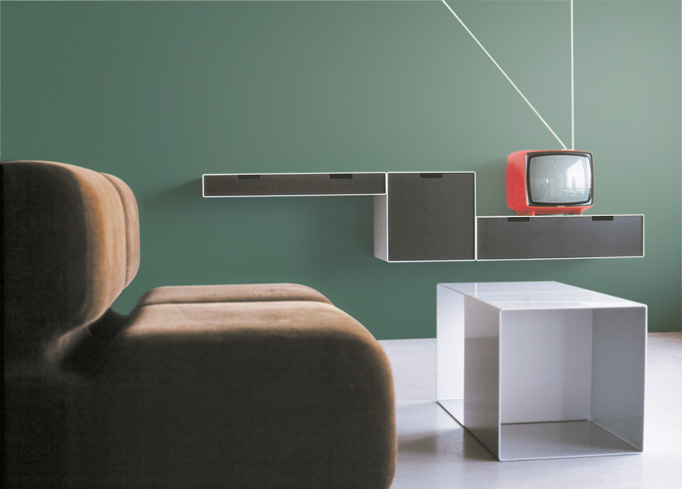 Wall-mounted sideboard
Functional storage transforms itself into a piece of modern art with this wall-mounted storage system. Combine sleek, geometric forms to create your own elegant showcase for electronics, books and miscellaneous items. A refreshing alternative to traditional cupboards and desk drawers.


Classic sideboard
The T71 System components are built from premium aluminium. Medium density fiberboard is used for doors and front surfaces. MDF is an engineered product formed by breaking down wood into its fibers, adding wax and resin binder, and formed into panels by applying high temperature and pressure. The T71 sideboards are extremely sturdy and withstand the weight of books and other valuable possessions.