Swiss International Air Lines
Intercontinental Business Class
Our prize-winning Business Class seat and cabin interior design is the result of close collaboration with Swiss' cabin interior team and Thompson Aero Seating – from invention to design development, right through to final production of the Vantage Business Class seat.


Hidden dependencies of the modular concept
The seat shell forms the footwell for the passenger behind. During the design process, changes that are made to the front have a substantial impact on what happens in the back, and vice versa.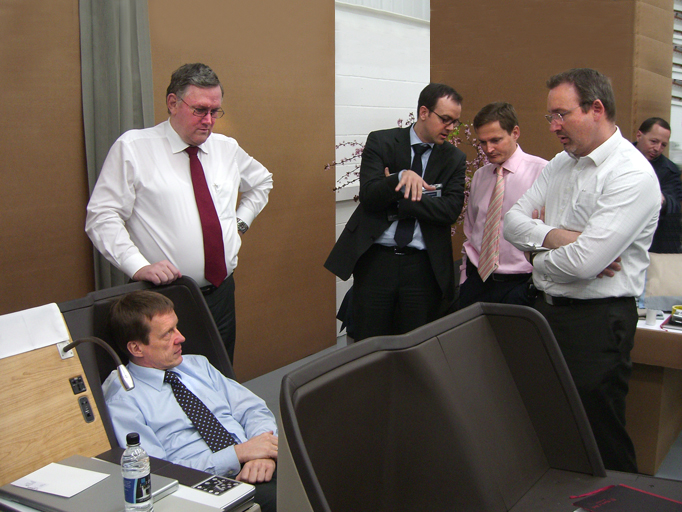 Mockups
Each step of design development is carefully scrutinized by airline management. Essential to this process are fully functional mock-ups and authentic surfaces, according to the cabin's CI colours and materials.

Form meets function
An integral concept combines an aesthetically unified cabin with quiet and homogenous surfaces, which promote comfort and a feeling of well-being.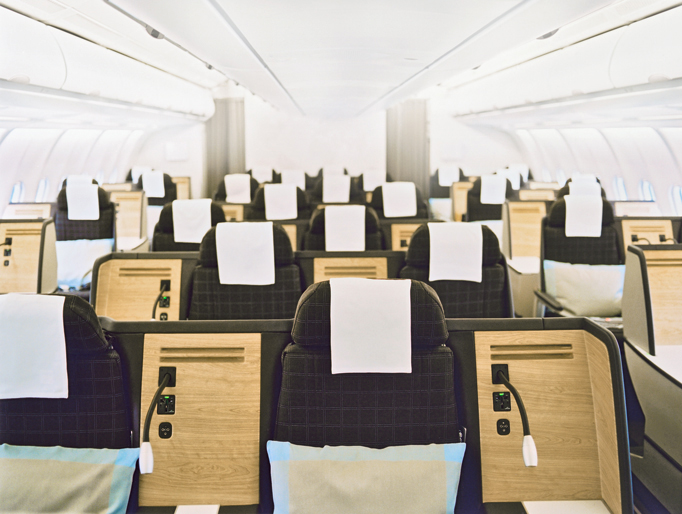 Design constraints
Aircraft seating is not comparable to freestanding lounge chairs, which have an abundance of design options. Aircraft interiors have an enormous amount of design constraints, which must be integrated at the earliest possible stage of the design process. The technical, safety-related and economic constraints/requirements influence the shape of the seat, meaning many design options are reduced to a minimum
Our applied Knowledge offers your clients what they are looking for.
We developed a calm and roomy environment, where passengers can relax and work, eat and sleep, without being disturbed by the neighbors.
Publication Storage System
Patrick Lindon Industrial Design was commissioned by Swiss to design and manufacture a new publication storage system for the A320 short-haul fleet. The brushed aluminum and clean lines make for a not only elegant, but light-weight storage system. The new brochure racks have the trademark construction of Patrick Lindon's T71 Modular Furniture System. They are available in three styles: double-slot with and without windows, as well as a simple, single-slotted version.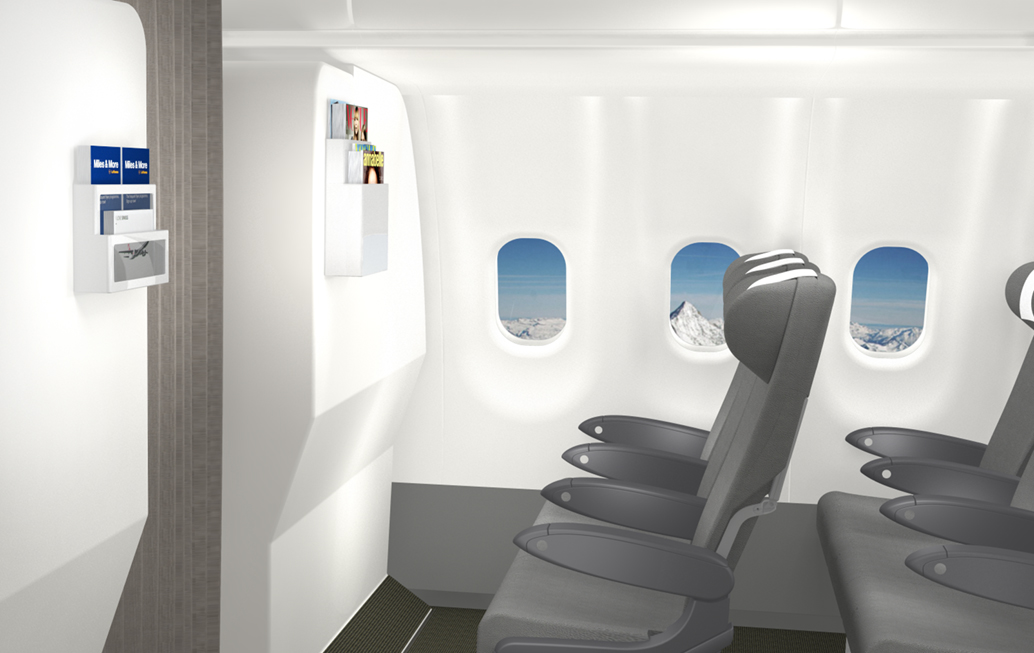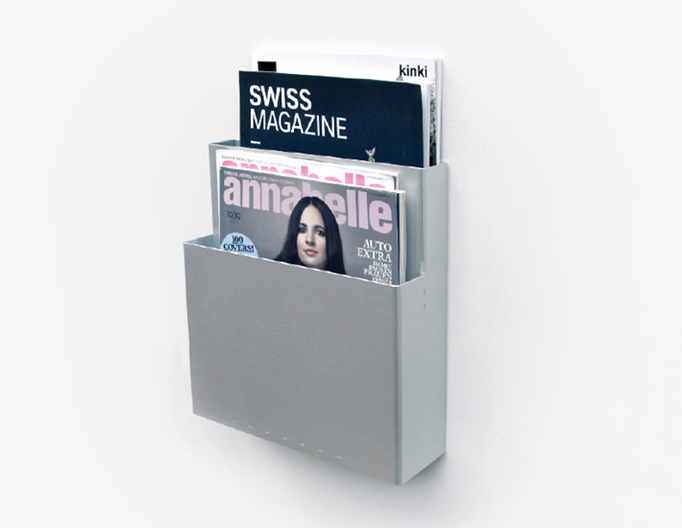 Double-slot brochure rack
To bring new products on board, we must ensure that they are either already certified, capable of being certified, or we certify them for our clients. Newly designed products must be certified before they are installed on an aircraft. This process takes one to five years to complete, depending on the complexity of the product.
Double-slot brochure rack
Aluminium and a lightweight, transparent Lexan F2000A sheet was selected to create new inflight brochure racks for Swiss.  Both materials comply with flame, smoke and toxicity requirements.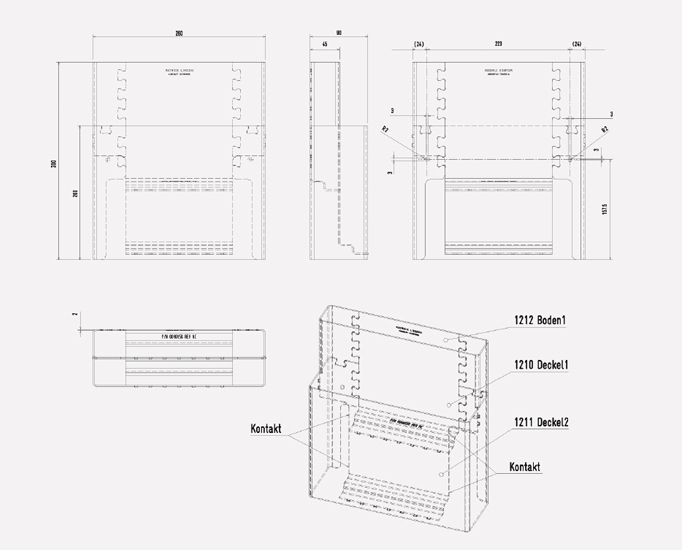 Trademark construction
The new brochure racks have been developed directly from Patrick Lindon's T71 Modular Furniture System. Weight was signifcantly reduced by reducing the gauge of the aluminum and the addition of notches and cut-outs in the product.