Japanese Airline
Business Class Interior for a new carrier
This colour concept for surfaces and textiles is inspired by traditional themes. Modern lines and form bring freshness into the business class environment. The cabin is finished off with integrated monuments, which bring lightness and structure to the interior.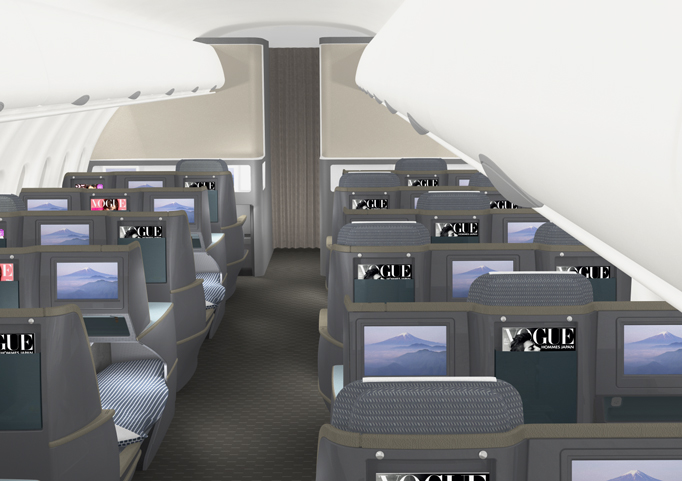 Space, colour and lighting
We use basic procedure to make spaces appear larger and appealing. This has little to do with fashion or Zeitgeist, but instead, with the psychology of how space, colour and lighting is percepted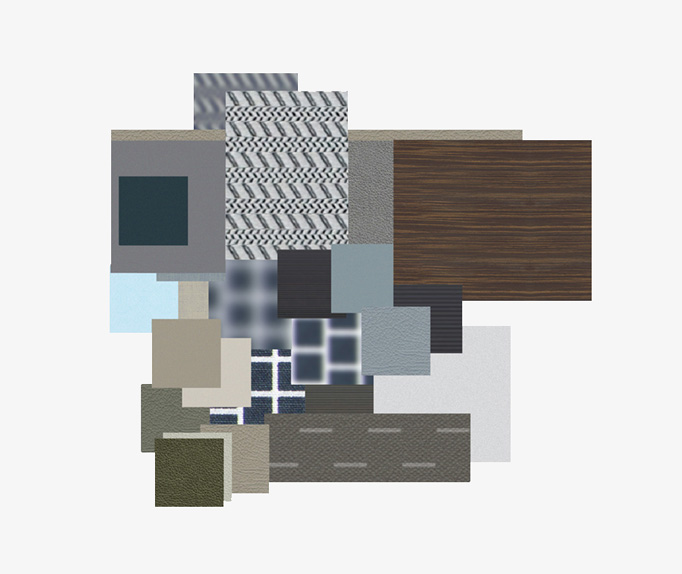 Moodboard for surfaces and textiles
We analyze current trends, forecast and develop what will fit into the global marketplace five years from now.