ZIM Flugsitz
New line of Business Class seating
Patrick Lindon Industrial Design was invited to join the team at
ZIM Flugsitz
, a German airline seat manufacturer, to help create their new line of Business Class seating. We approached the briefing with a fresh mindset – implementing simple but elegant lines. Our goal was to create timeless design, but incorporating a modern attitude. The sophisticated, formal language of the seat is compatible with cabin interiors of forefront aircrafts such as the B787, the A350 and Bombardier's C-Series.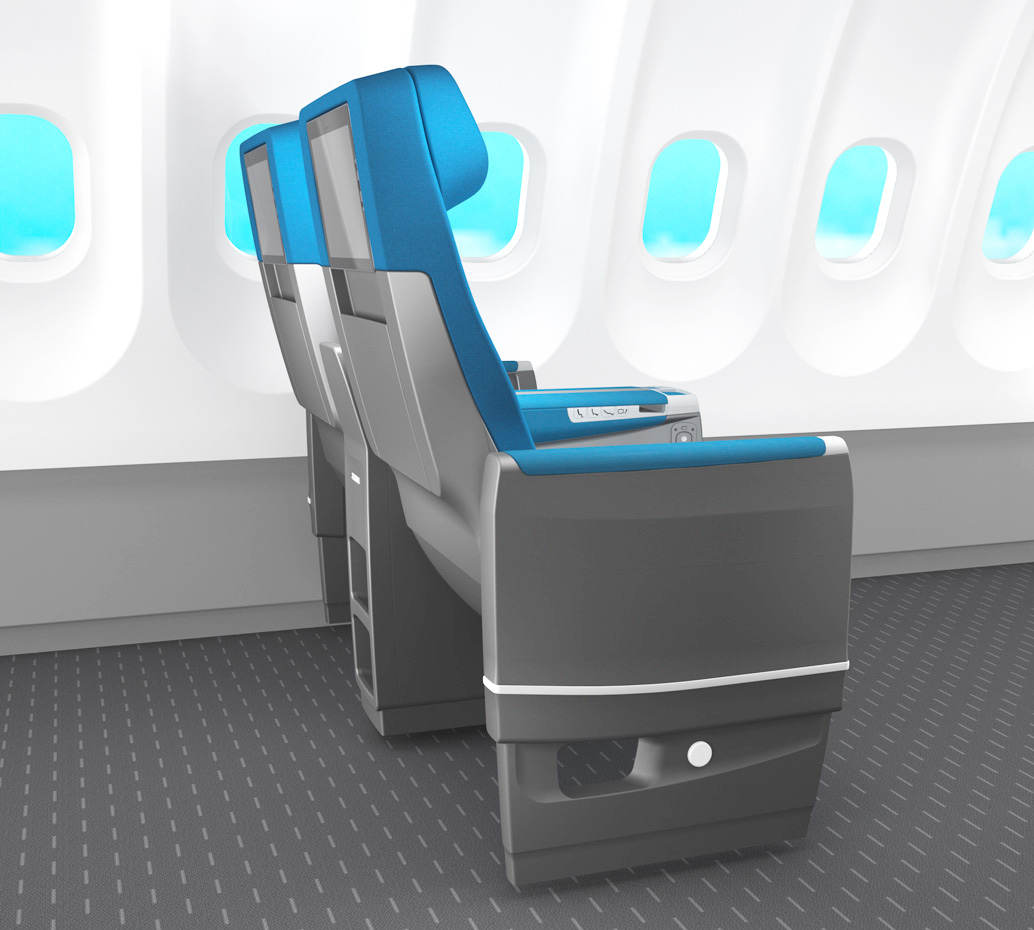 Die wesentlichsten Merkmale
• provide maximum passenger space
• one to twelve hours flight duration
• enable passenger to sleep on their back and side
• generous storage space
• drop-down armrest
• modular construction
• simplified maintenance and repair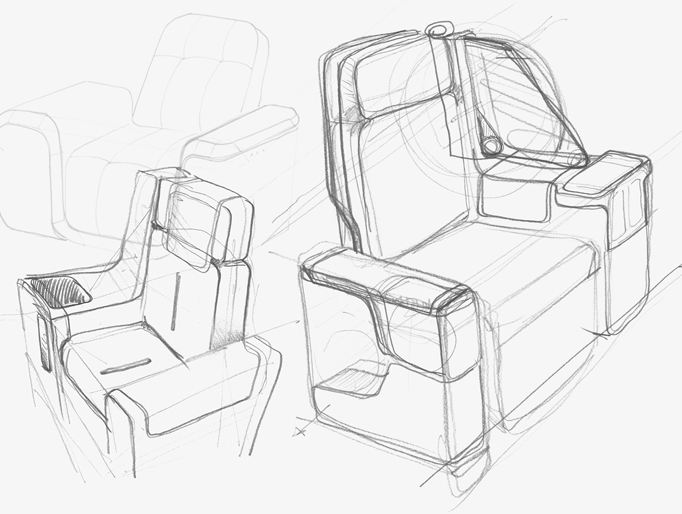 First sketches
One of the main ideas behind the seat was to give the feel of a sturdy, wide and comfortable lounge chair, just like your favorite home recliner.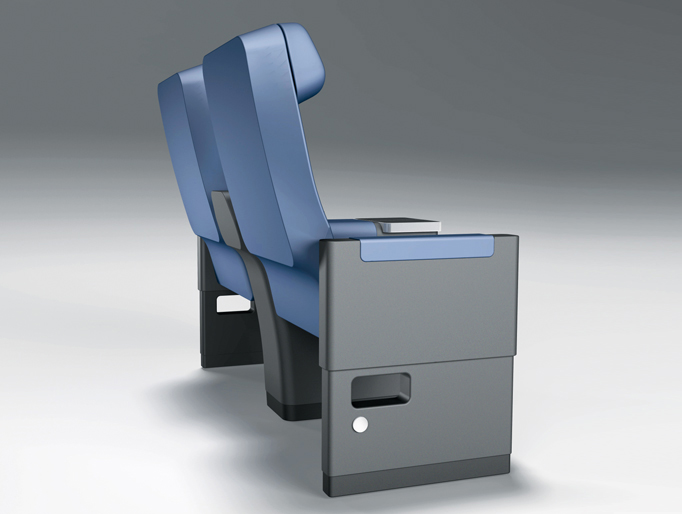 Drop-down armrest
This feature assists passengers with disabilities, enabling a simple sideways transfer from a wheelchair into the seat. ZIM's engineers provided the ingenuity to develop a new system for the armrest which facilitates operation. The flight attendant step-up is integrated as a characteristic part of the seat's formal language.
Focus on usability
The wide seat is complemented by sleek armrests and much attention is given to detail. The thick leather cushions offer outstanding comfort when relaxing. The high back delivers good back support and noise isolation.
Making the most for the passenger
The armrest inset allows for more personal space with a cleverly positioned power outlet which prevents damage from spilled drinks.
Smart design enhances engineering
Based on profound knowledge of aircraft seating, our designs always assure lasting performance and durability. The seat back is composed with minimal seam lines to create a tidy and harmonious look. The width of the seat pocket corresponds with the proportions of the monitor.

Proposal of a 3D logo for ZIM
The company name is both visually and phonetically made up of three sharp-edged letterforms. These unique attributes transmit three values : reliability, precision and German craftsmanship. The company is based on the Lake of Constance, where the Zeppelin and Dornier pioneers originated.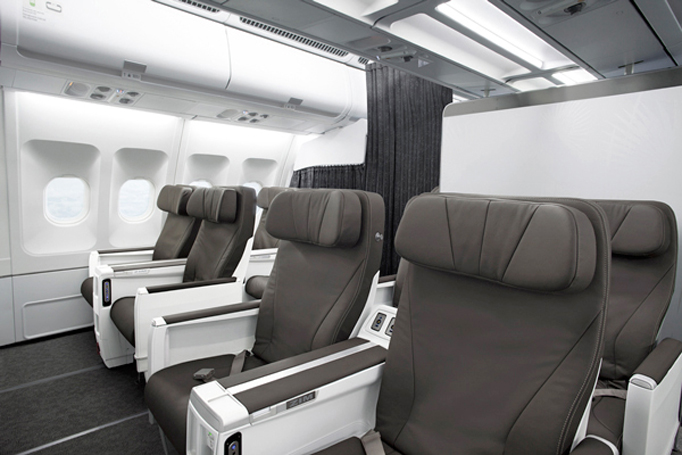 First Flyer
Air Transat
is the first customer of the ZIM Business Class seat. Based in Montreal, Canada, they operate scheduled and charter flights, serving 60 destinations in 25 countries.